Successful SEOs are not just working on improving their craft daily; they're also staying up to date with the latest SEO trends. They understand that SEO trends can uncover insights that will help them improve their skills and notice opportunities they couldn't see before.

The SEO scene is constantly changing but few things will stay the same for the forseeable future—a prominent example is the fact that many SEOs will always try to please Google. Fortunately, Google's thoughts on SEO aren't shrouded in secrecy, like they've been for the span of most SEOs' careers. Here's a list of the biggest SEO trends and new best practices you'll see in the year ahead.
1. Increased audio and audiovisual content
Even with the growth year after year, the audiovisual content category is still a massive opportunity. Apple Podcasts, the biggest podcast directory in the world, with a 32.8 percent market share, has just over 2.3 million podcast shows. In contrast, the largest Content Management System (CMS) globally, WordPress, powers 43.1 percent of all websites — over 824 million sites in total.

It's challenging to stand out in such a crowded space. However, that's the wide picture. If your are of expertise doesn't have many podcasts, you can still carve out a valuable niche. There are billions of websites, but you really compete with the ones in your industry, right?

You can have an audio podcast, a video podcast, or both — just make sure you're presenting in a format you're comfortable with. An audio podcast is the easiest one to start because the equipment will cost less money, and it's easy for people who are uncomfortable on camera. You'll stand out with video podcasts if you can get over the initial costs and camera shyness since they're newer compared to audio podcasts.

Repurpose the contents of your podcast into other content formats for extra reach and visibility on social platforms and search engines. You can repurpose it into an infographic, blog post, social media post, or newsletter — you're limited only by your imagination.
Alternatively, if starting a podcast isn't right for you, don't rule them out altogether. Try to appear on podcasts as a guest. Being a guest allows you to share your expertise and spread your message to a new audience, helping you draw in new clients. Some podcast hosts will also add links to the content on your site, your course, and books on the podcast show notes.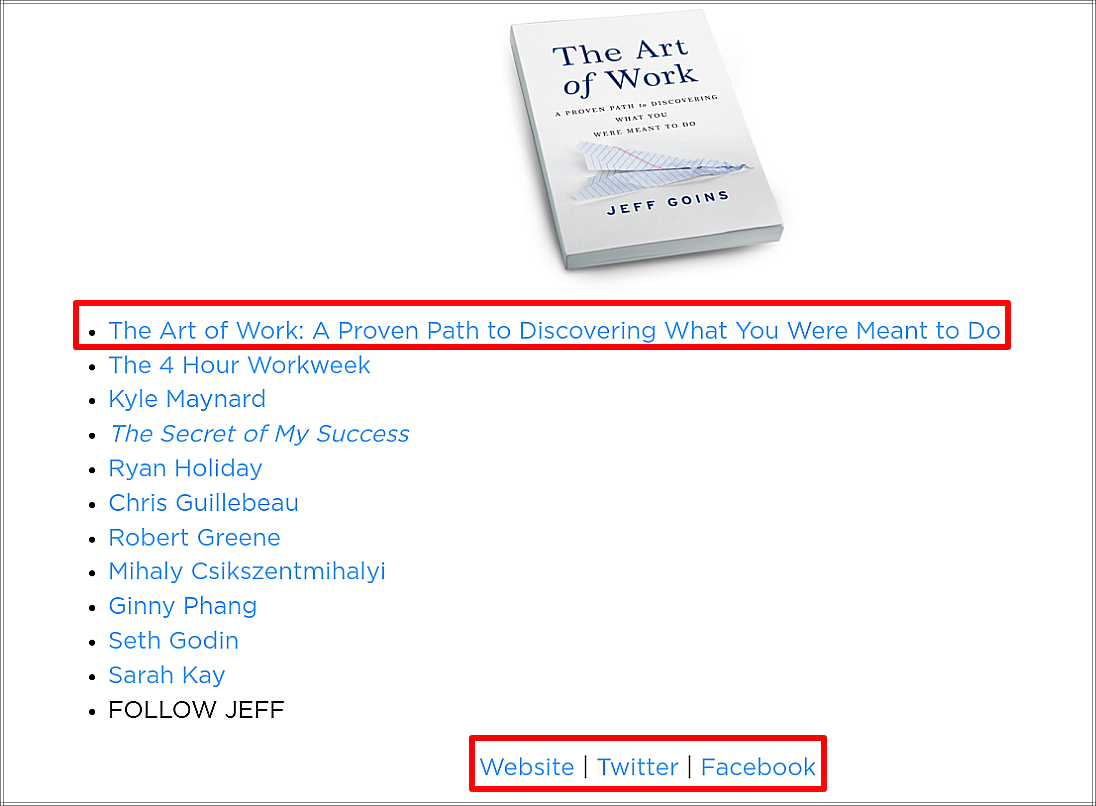 2. Less spammy content
Google is constantly blocking spam pages from making an appearance on SERPs. They have "reduced sites with auto-generated and scraped content by more than 80% compared to a couple of years ago." Ideally, Google's stance on spam is no problem if you run a content-based site. But Google's definition of spam is broad, and you may be guilty without realizing it.

According to Google, "spam" is deceptive, manipulative, and malicious behavior on web pages and sometimes entire sites. Spam intends to trick the search engine into ranking a page higher than it should rank or deceiving users about the contents of a page.

Sure, many SEOs strictly follow Google's guidelines, but people always try to game the system. Some SEOs use less sophisticated AI content duplicators to create thousands of thin articles to rank new sites and get ad revenue. You can recognize that output as using odd phrasing for common terms.

As AI-generated content tools gain more popularity and grow in their capabilities, we will see more of that being published. Some of the articles created are difficult to detect as being generated by machines, but that shouldn't cut humans out of the process.
If you're exclusively creating auto-generated content, we strongly suggest that you involve other people to read it and make sure it doesn't sound repetitive, overly formal, or filled with fluff.

Also, secure your site from hackers. Hackers can serve visitors a page different from what it should be serving for a search query, and they can also infect visitors' devices with malware. This is a part of Google's definition of spam.

Your site will go down when Google detects spam manually or algorithmically. Google won't care if it's your fault or a hacker's fault. They're all about improving the searchers' experience, even if it comes at the expense of your site.

In some cases, you'll need to hire a professional to secure your site. Still, you may only notice that your site is affected if your rankings drop at least a month after a spam update. Constantly seek signs of a possible spam attack on your site with these tips:
Get ahead: Check in on Google Search Console to watch for ongoing changes in dropped clicks, impressions and average rank.
Diagnose: Use SpyFu Ranking history to trace your past ranking patterns. You can find the spot where your ranks started to take a turn. That helps you narrow the timeframe to detect the cause.
3. Better results for search queries
It's nearly impossible to imagine that Google can get better, even with all its advances in the past decade. Google has this new machine learning algorithm called Multitask Unified Model (MUM) that's very powerful. It is "1,000 times more powerful than BERT," Google's last machine-learning algorithm, in helping its search engine understand the context of searchers' queries.
This means that MUM will help searchers find the answers to complex questions without performing multiple queries. If people keep searching for things to do for their first trip to Europe, MUM will decipher that as first-time visitors to Europe, they need additional information. This information can include the best cities to visit in Europe, the best countries to visit in Europe, the best European cuisines, and so on.

Google's algorithm will proactively pull up content that discusses all these questions and more so that searchers can find all the information they need without multiple searches.

Focus on creating content that feels natural and gives readers in-depth information on a topic to take advantage of it. In-depth content also increases your site's authority and expertise in Google's eyes — these are important for your site's long-term rankings.

Great, extensive content goes beyond just aiming for a particular word count. Your content will naturally be longer if you're trying to cover as much information as necessary in them. Add subheads with questions on the "People Also Ask" and the "Related Searches" section of SERPs. Here's the "People Also Ask" section for "how to cook pizza."

You can tweak those questions into subheads in a "how to cook pizza" post or add it as a key moment in a video if you choose video creation.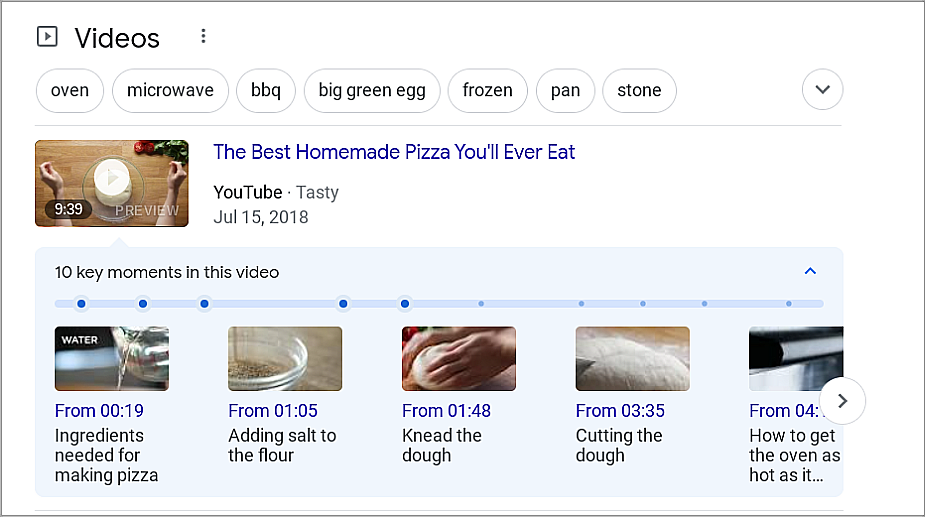 Focus more on creating content that feels natural, with or without the desired keywords in multiple places. Google's machine-learning algorithms will figure it out.
4. Better product reviews
Often, customers will read reviews of a product or service online before making a purchase decision. Approximately 92 percent of customers are more likely to buy a product or service if they've read an honest review about it.

Google told the world that it wants reviews that "share in-depth research, rather than thin content that simply summarizes a bunch of products" in its 2021 product review update. Thin reviews will lose their rankings for the foreseeable future.

Here's an example of what the search results for product review terms look like. The site with the least number of words on its ranking page still clocks in at 1,903 words. On the other end of the spectrum, the longest post has over 9,000 words. That brings the average number of words on each ranking page to over 4,000 words.

That's stiff competition, and there's little to no space on the first page for reviewers with thin content written just for the affiliate link. When creating product reviews, focus on giving users in-depth information. Users can certainly expect more in-depth reviews when searching for product-review-related queries.
5. Less link spam
Links are already an essential part of SEO and Google's ranking factors. Even if you follow all other Google best practices for SEO, you must still build links to your site to improve your rankings. Google's Link Spam update meant that Google is taking "manual and algorithmic actions" against sites not following Google's linking and quality guidelines.

For sites participating in affiliate marketing, a by-product of better product reviews will also be the presence of clearly labeled affiliate links. That's because sites without a clear distinction between their affiliate and non-affiliate links will likely get a Google penalty — any negative action taken on sites that disregard Google's quality guidelines. It can range from de-indexing to losing rankings.

Google wants sites to use the rel="sponsored" link attribute for all affiliate links, whether they're created manually or are auto-generated. If you write a great product review but misappropriate your link attributes, it may affect your site's rankings.

Guest posting, a link-building tactic, has long been attributed with spamming since Matt Cutts, a Google employee, labeled it dead in 2012. But with more sites springing up and needing links to boost their rankings, it's a valid tactic. We see more SEOs focusing on quality guest posts to boost their site's rankings instead of writing poor guest posts solely for backlinks.

You can learn more about link-building strategies from these articles:

6. Improved site accessibility
Despite advances in technology, an increasing number of websites are becoming more and more inaccessible to disabled people. Around 42 percent of disabled people feel that web content accessibility in 2021 has not changed over the previous years. John Mueller, the Search Advocate at Google, says: "when sites are hard to use, people steer away from them anyway, so over time things like recommendations & other signals tend to drop away, resulting in the site being less visible in search too."

Start by liaising with your web developer to determine what your current content management system (CMS) can handle in terms of accessibility and what it can't. If your current CMS works great, check your theme's documentation for any accessibility notes it may or may not have. Your developer will help you decide if choosing a new theme is a good option.
Choose plugins and widgets that will enhance your site's overall accessibility. If you embed video content in your blog, use a video player with closed captioning (CC). Use higher contrast text or larger font (can be both) for content on your site. This will make content on your site readable to people with poor vision.
Use the proper heading tags (H1, H2, and H3) to organize the content on pages of your site. You may already know this as an on-page SEO best practice. Heading tags organize the content of your site in a logical manner for easy readability and scannability. Screen readers are also able to navigate the content on a page via its headings.
Use alt text for images that add context to the content on a page, not necessarily memes or GIFs. Alt text gives folks using screen readers the proper context for the images on a page. If the images are purely decorative, like a random GIF or meme, alt text isn't necessary; it will only distract the person using the screen reader.

7. Higher trust signals
Google uses trust signals to determine if specific sites are worthy of good ranking positions on its search engine. Trust signals are signs or elements on your site that positively or negatively influence customer purchase decisions on your site. Google is big on creating an excellent user experience, and that's clearly their guiding principle for major and minor developments.

Creating great content is one way to earn Google's trust, but creating a trustworthy site goes beyond content. Great content alone will not always inspire a purchase decision from customers. That's because your site can have over 75 different trust signals depending on what you're reading or who you're listening to.

Think about it. What elements on a site can persuade you to input your card details on the site even if you're a first-time visitor? Or trust a site's content even if you're a first-time visitor?

Your potential customers likely use the same signals in rating a site's trustworthiness. However, for Google, your site's trustworthiness may be determined by the following:
Presence of an about page
Presence of a contact page with an address
Grammatically error-free content on all pages
Minimal ads
Qualifications of authors on your site
Google's thoughts on these are summed by the acronym EAT: Expertise, Authoritativeness, and Trustworthiness. Embracing those qualities will help guide you in creating better trust signals.

Stay on top of everything new
SEO trends such as voice searches and mobile-friendliness are catching steam and may soon surpass traditional searches. Additionally, it is more important than ever to create relevant high-quality content which offers value to the readers.
You must also embrace new technologies like machine learning. These can help you up your SEO game. Make sure that you don't just rely on Google but go beyond it to rank higher in as many places as possible.