Buried deep within Facebook Ad Manager, there's a powerful feature that's rarely mentioned outside of paid media teams. But for SEO & content marketers, it's an innovative way to come up with content marketing ideas.
So what does it offer that other methods don't? An audience-centric approach.
With Facebook's Detailed Targeting Tool, you can explore audience-level data on 95,000+ audience segments that are available for targeting with Facebook Ads.
Using this incredible window into Facebook's knowledge graph, you can then prioritize your content calendar based on unique factors like the population size of each audience segment.
Let's dive in!
Find Facebook's Detailed Targeting Options
If you're wondering whether you need to spend money as a Facebook advertiser to access this feature, the answer is absolutely not! Facebook's Detailed Targeting Tool is  available for free to anyone with a Facebook account.
In fact, you have to use your personal Facebook account to login to Facebook Ads Manager, the application where advertisers go to manage ads across both Facebook and Instagram.
Login to Facebook Ads Manager
In three easy steps, you can gain access to the mission control center of one of the largest advertising channels out there.
Visit facebook.com/adsmanager
Login using your personal Facebook account credentials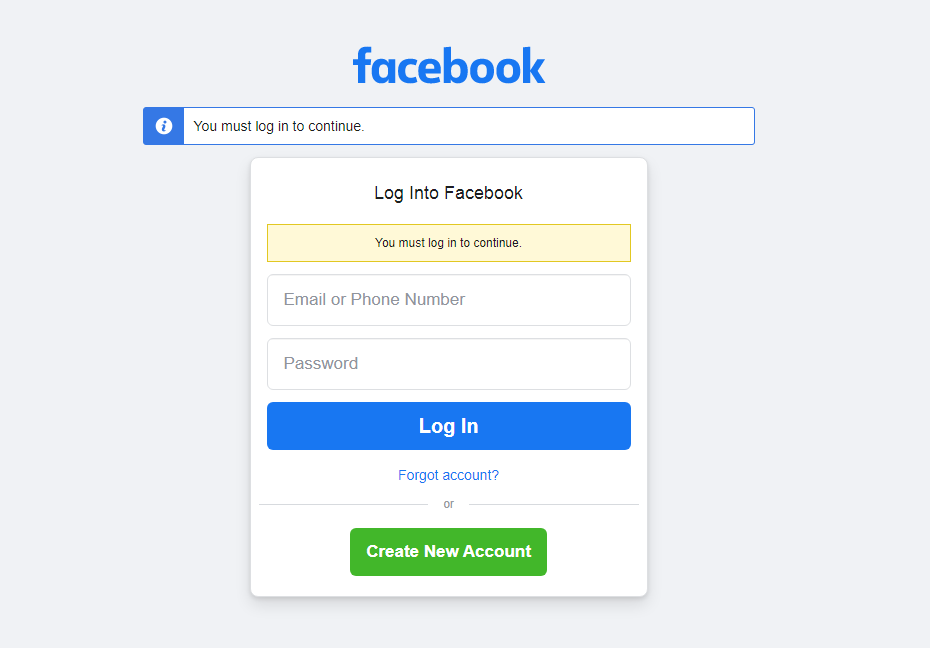 3. After you login, you'll land on the Campaigns tab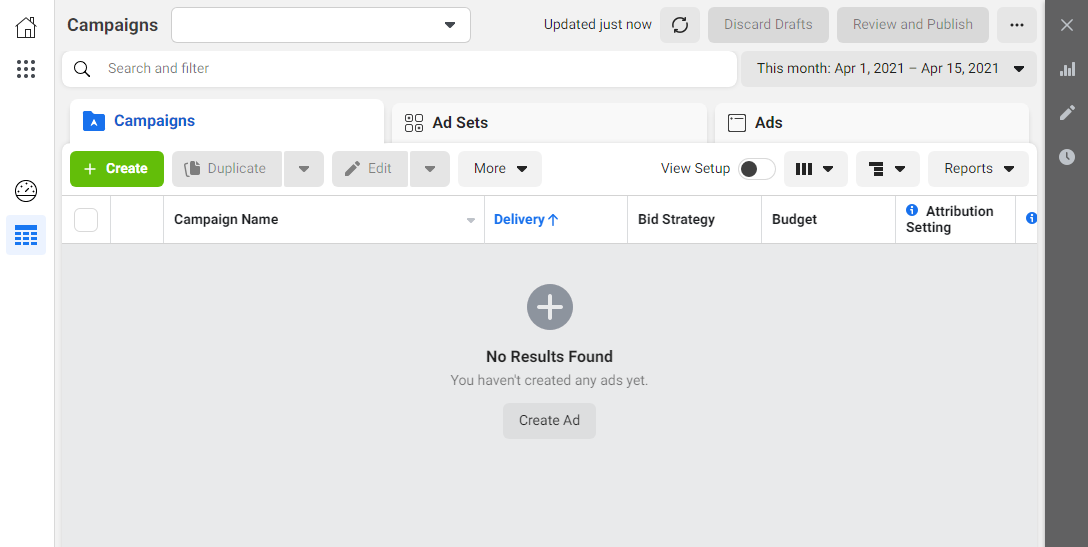 Navigate to the Detailed Targeting Section
Since the detailed targeting options are located deep within Facebook Ads Manager, you'll need to drill down to the right spot to find them.
On the left navigation bar, click the tab labeled Business Tools and select Audiences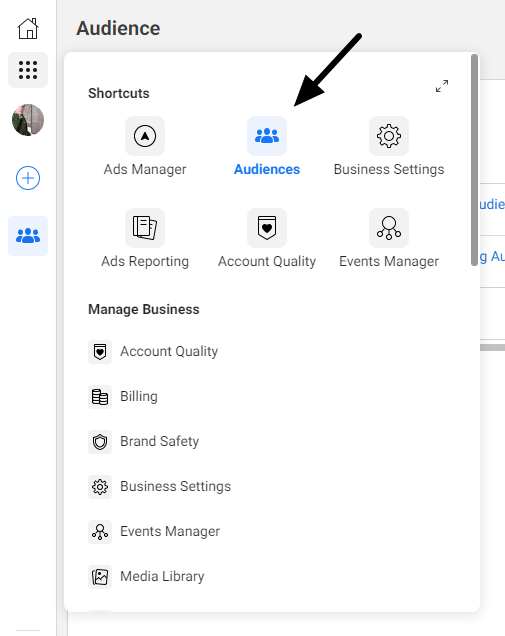 2. Click the drop-down menu entitled Create Audience and choose Saved Audience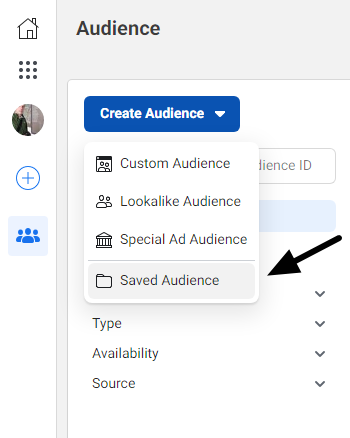 3. Finally, scroll down to find the Detailed Targeting section.

Now, you're standing at the front door of one of the most comprehensive databases of audience segments on the planet.
Explore Facebook's Detailed Targeting
Facebook advertisers have have several options when it comes to choosing an audience targeting method. For example, they can target Custom Audiences that are composed of visitors to their site or customers they upload to Facebook. They can also target Lookalike Audiences that reach people who are likely to be interested in their business because they are similar to their existing audience.
For today's strategy, we're going to mine content marketing ideas by "hacking" one of Facebook's oldest targeting options: Detailed Targeting.
Using Facebook's Detailed Targeting option, you can manually select the interests, demographics, and behaviors that most closely match your target customer. Facebook assigns users to audience segments based on data such as their interests, activities, and interactions on the platform — including pages they like.
Here's a quick comparison:

So what makes Detailed Targeting so useful for SEO and content marketers? Its enormous assortment of audience-level data.
Using Detailed Targeting, you can search through Facebook's 95,000+ audience segments. For example, a search for "parent" might reveal audiences ranging from "Parenting Styles" to "Parental Controls."
By mining these search results, you can discover a treasure trove of content marketing topics to reach your target customer.
Here's how it breaks out by category: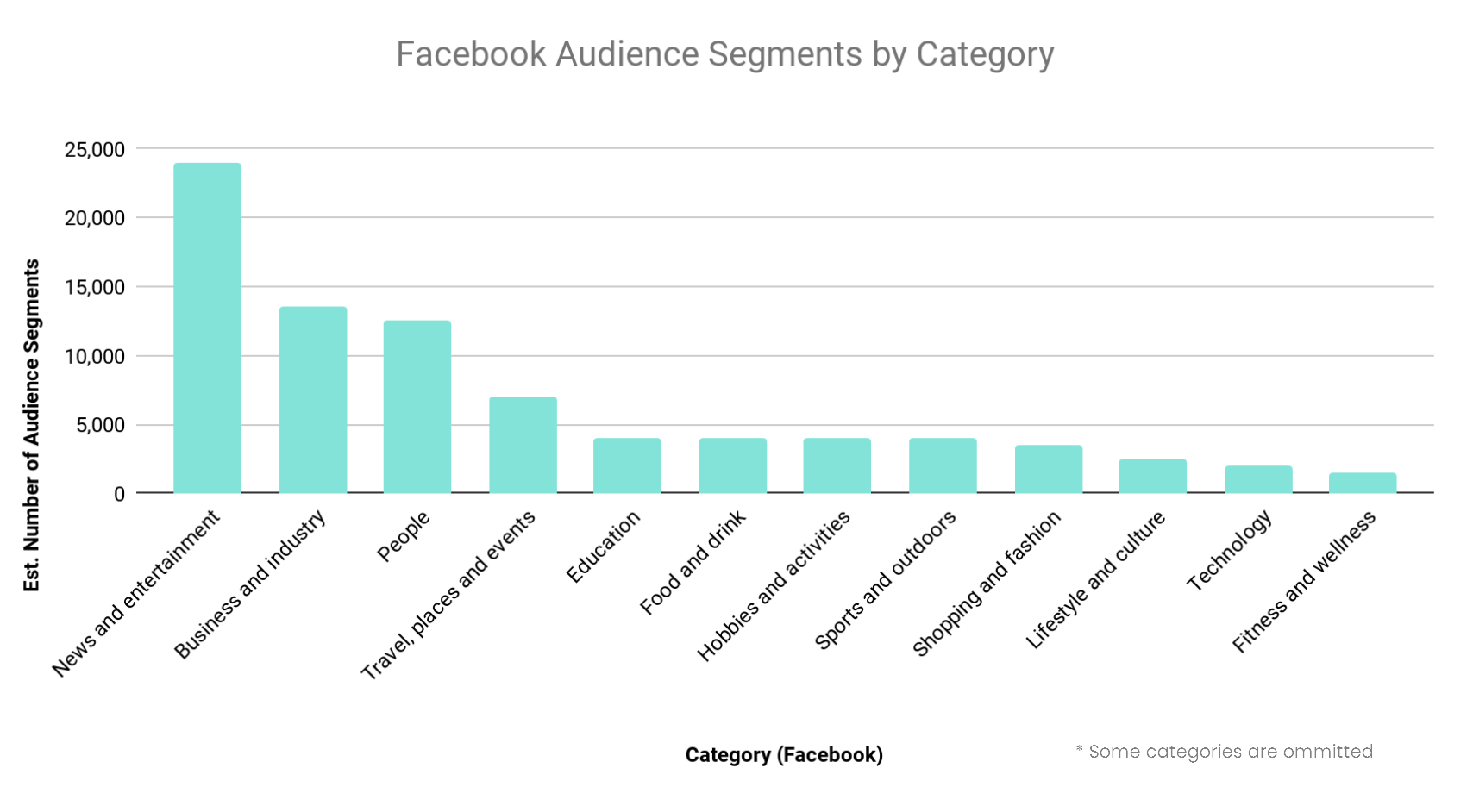 Browse by Category
Start by exploring the variety of audience segments in each category. Click Browse to reveal a list of categories.
For example, start by clicking Interests to reveal a list of nine categories. By drilling in deeper to Entertainment and Games, you'll discover a list of nineteen game genres - ranging from Board Games to Action Games.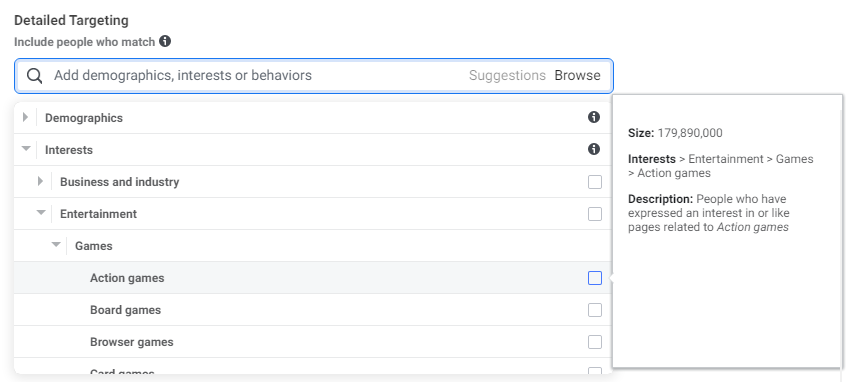 It's important to keep in mind that Facebook's browsing interface does not provide a full list of all available audience segments. Instead, it provides a limited selection of about 320 out of the 95,000+ interests that are truly possible to target in Facebook.
Because of this limitation, you'll have better luck using the Search feature for content marketing inspiration.
Search by Keyword
The most powerful way to uncover content marketing ideas is to search. By searching, you'll discover audience segments that can't be found in the browsing interface.
And most importantly, you can focus on topics that are highly relevant to your business.

Searching also has a small frustration. With only 25 results returned for each search, you may need to perform a lot of specific searches to scratch the surface of the 95,000+ audience segments on the backend.
Discover Adjacent Content Topics Using Facebook
Now for the fun part. It's time to discover topics that may be relevant for your target audience, and prioritize based on the size of the audience.
Start With What You Already Know About Your Customer
Begin by searching a broad topic that is relevant to your target audience.
For example, to generate content ideas that appeal to people with an interest in yoga apparel and accessories, start by searching "yoga."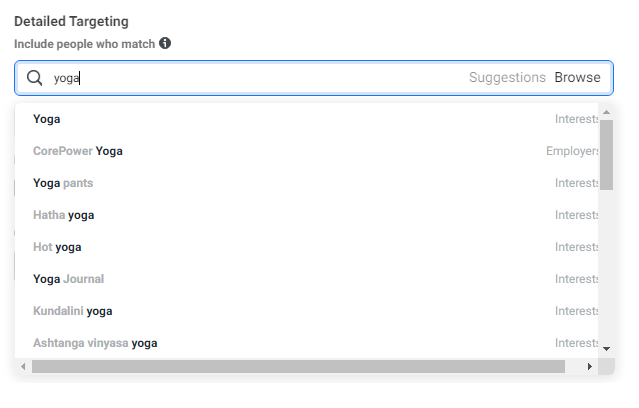 In just the first eight results in the screenshot, you'll discover several topics of interest for your target customer.
Branches like Hatha yoga
Forms like Ashtanga Vinyasa yoga
Companies like CorePower Yoga
Publications like Yoga Journal
As you go along, start to create topic clusters based on commonalities between the topics.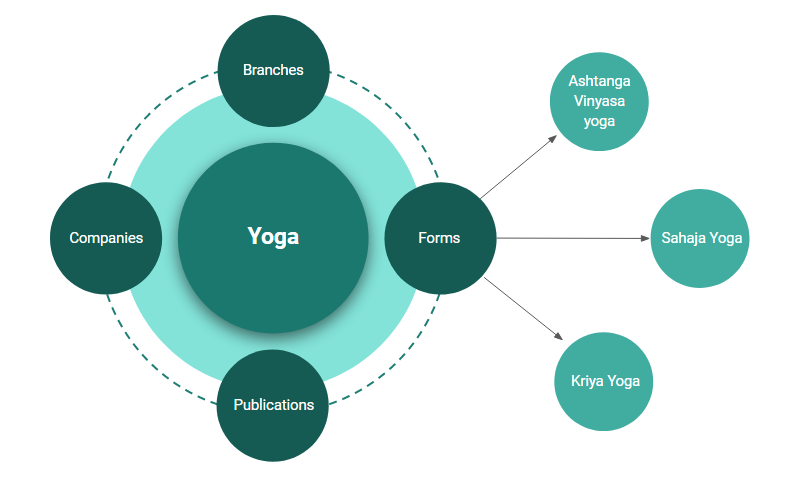 With so many topics, you may be wondering how to prioritize. Fortunately, that's where this method really shines.
Prioritize Based On the Size of Each Audience Population
Now you'll take advantage of some incredibly awesome data that Facebook is uniquely positioned to provide. The population size of each audience segment.
The audience size is Facebook's estimate of the number of people it can reach with ads. By comparing the audience sizes of each audience segment, you can prioritize topics that may appeal to the greatest number of people.
To expose it, simply hover over each audience: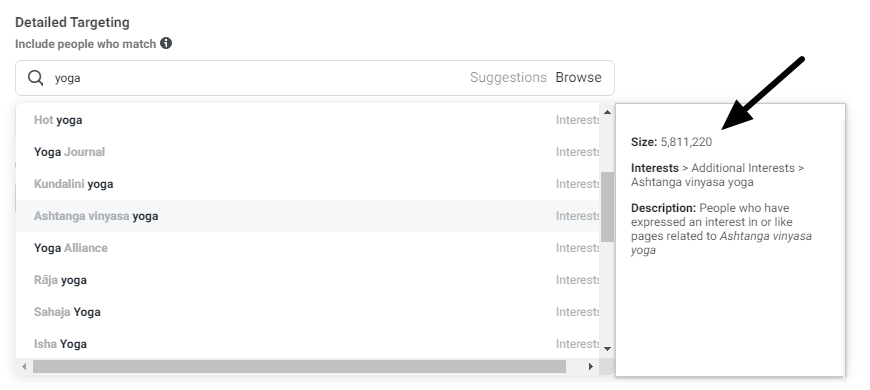 As shown in the example, the global audience size of Sahaja Yoga at the time of my search is just over 1 million people. But when I hover over Ashtanga vinyasa yoga, it has an even larger audience size consisting of nearly 6 million people.
Understand the Audience Size Within Your Target Geography
Populations can vary widely by location, so if you're targeting customers in a specific country or region, you should dial a geographic location into Facebook to gain a more accurate understanding of the audience size for your target market.
In the field labeled Locations, enter your desired geography
Select an audience segment in the aforementioned Detailed Targeting section
View the new Potential Reach (a.k.a. Audience size) in the upper right corner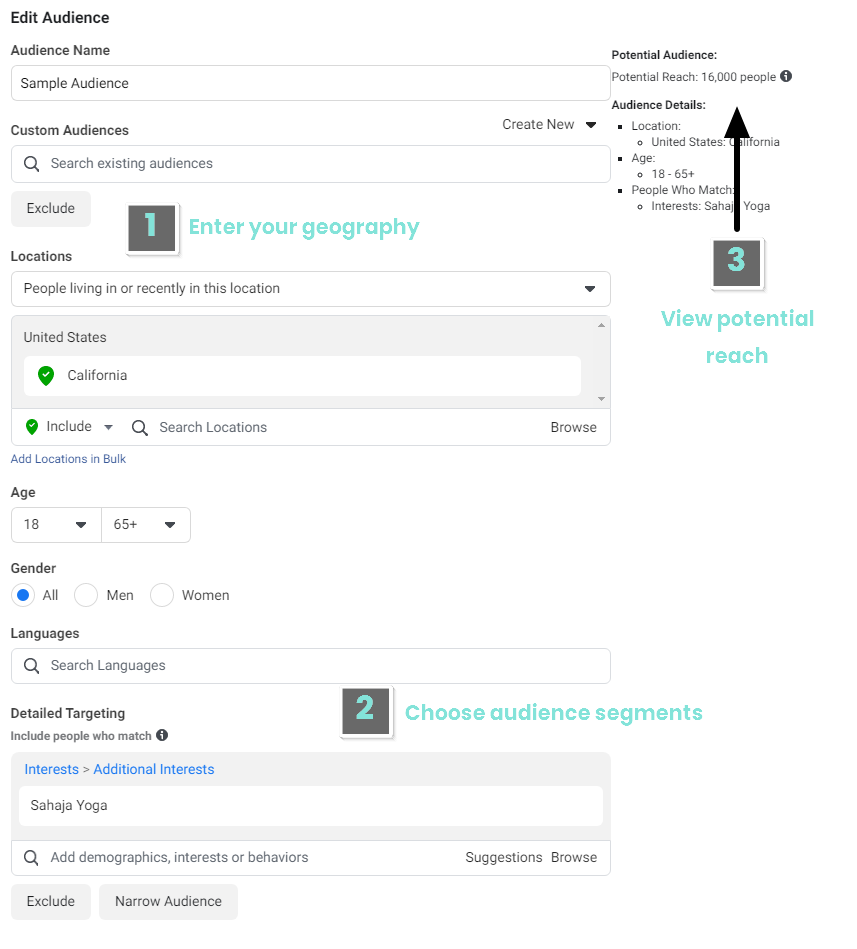 Tip: Since you have to manually select each audience segment before you can view its potential reach, it can be a bit time consuming. To avoid burning yourself out, it's a good idea to narrow down to a handful of high priority opportunities, and then analyze the potential reach.
Now that you know the audience size, you can prioritize your topic clusters accordingly.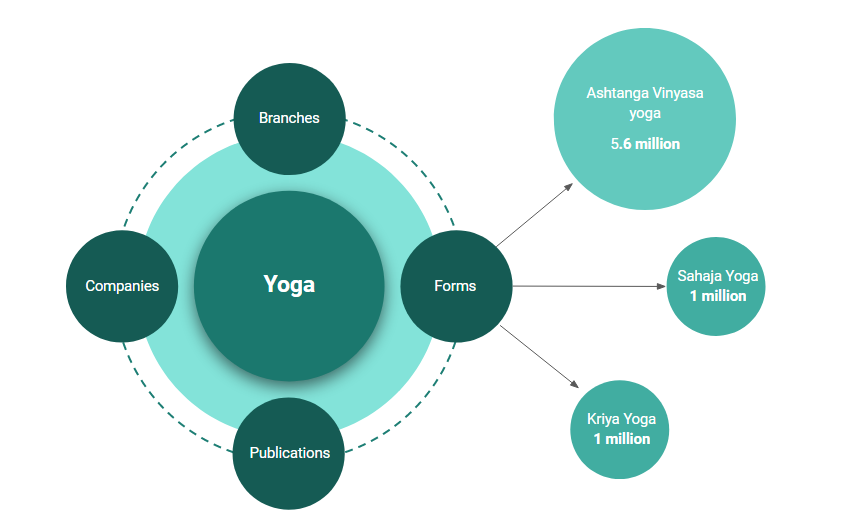 Turn Topics Into Content Ideas
So you've identified a collection of topics that are likely to appeal to your target audience. Now what?
Sometimes the hardest part is turning topics into engaging posts. Luckily, you can choose a strategy that plays to your personal skills.
Option 1: Reverse engineer what works
If you're not feeling particularly creative at the moment, you're in luck. Imitation is among the most successful content marketing strategies.
By identifying timely headlines that capture a large amount of traffic, you can write about the same sub-topic and reverse-engineer their success.
Here are three of my favorite methods:
Find the most popular existing content
Use Google Autocomplete to learn which sub-topics are most popular. Then, analyze the top ranking content.

You'll find inspiring articles with high visibility, such as LiveStrong's Calories Burned During Vinyasa Yoga on the sub-topic of Vinyasa Yoga Calories.
Set Google Alerts for high priority topics
Get timely inspiration delivered right to your inbox by creating Google Alerts for your highest priority topic areas.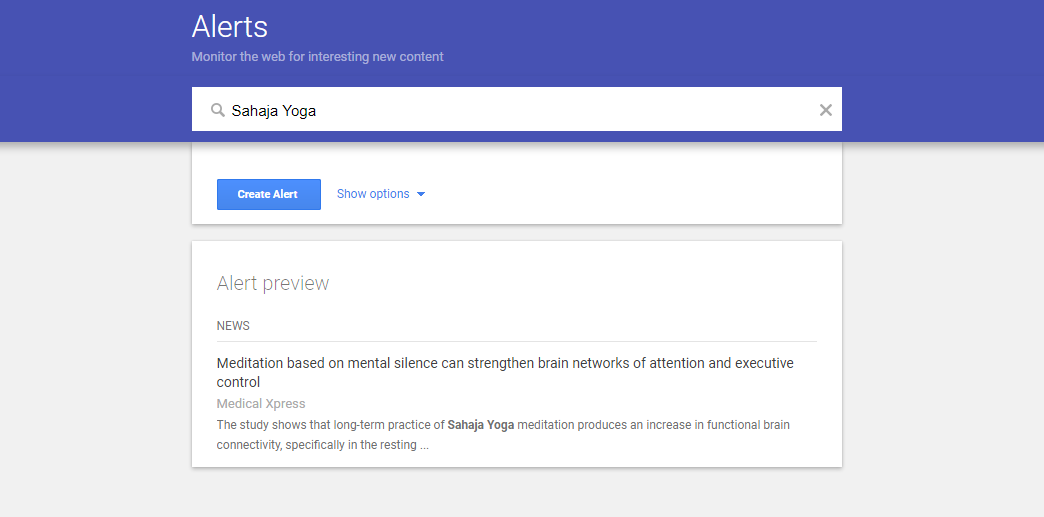 For example, if you come across a new study showing that Sahaja Yoga can increase functional brain connectivity, use the opportunity to raise awareness and garner engagement from your target audience.
Check out this resource for more brilliant uses for Google Alerts in marketing.
Plug into SpyFu for data-driven inspiration
Free methods like Google Autocomplete are great, but you can save time and improve your results by using a freemium tool like SpyFu.
In particular, SpyFu offers data that helps you to prioritize sub-topics based on traffic and search volume.
Most popular questions
View a list of common questions by entering your topic on the Keyword Research tab and checking out the Questions module.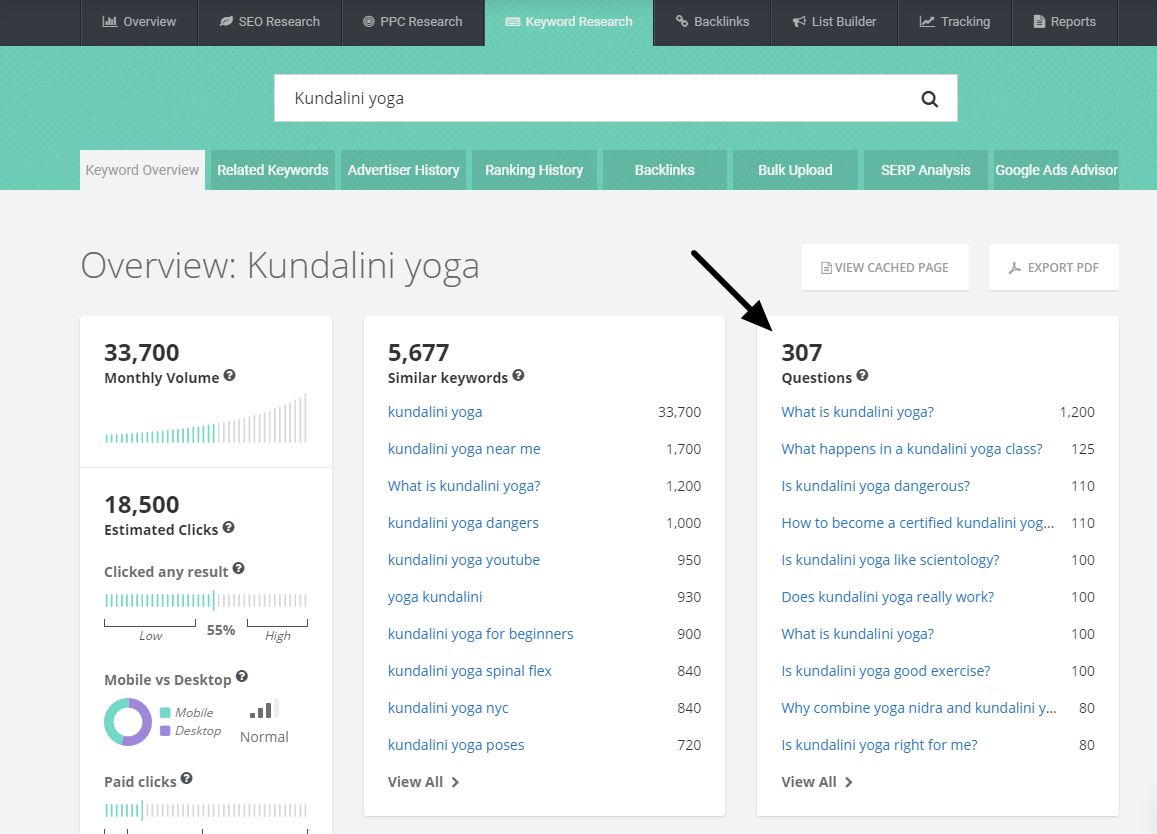 Most popular pages
Use the Organic Search Ranking Analysis to find the existing content that gathers the lion's share of traffic.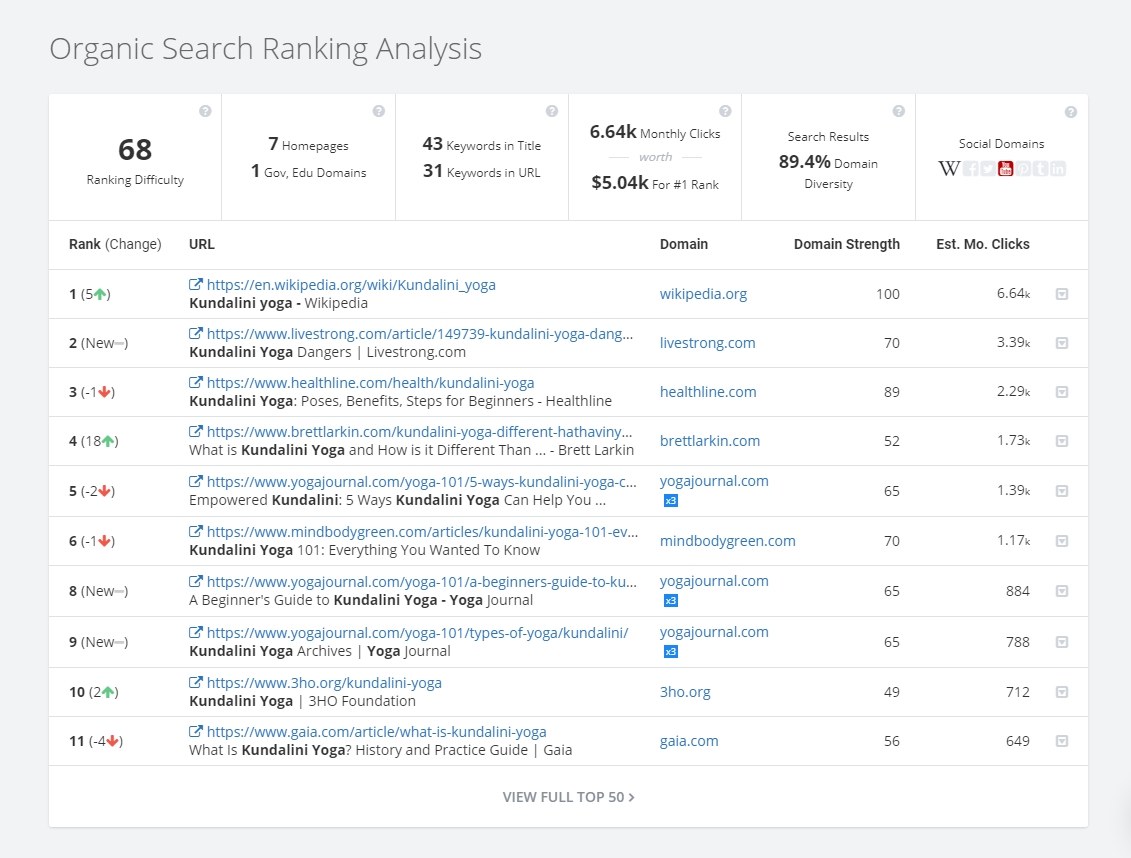 The one big downside to this method is that it can be difficult to gain a strong ranking on a topic that's already well covered, so it's best to use this method in combination with your own creativity.
Option 2: Use your creativity
When it comes to producing viral content, your best chance often comes from within.
Devote a portion of your content calendar to unique, unproven content ideas.  After all, if you don't take risks with your content writing, you'll miss out on potential reward.
Find a unique perspective
For each high priority topic, ask yourself a series of questions to uncover a unique perspective.
What's the biggest consumer confusion related to this topic?
What is currently top of mind for people who are interested in this topic?
What's coming up on the horizon related to this topic?
What's a myth related to this topic?
Do we own unique data related to this topic?
What is an upcoming event related to this topic?
One of the best examples of sharing a unique perspective is OKCupid, as their blog often uses internal data to reveal trends like how loving music is good for your dating life.
Ask your customers
When it comes to expanding topics into content ideas, your customers can help do a lot of the "work." But first, you have to listen.
The key is to create an ongoing content inspiration pipeline based on input from your customers. Start with your existing sources of customer interaction, like:
Social Posts & Quizzes
Email Newsletters
Message Boards
Customer Service Interactions
Ask deliberate questions related to a high priority topic area, like:
How did you learn about Vinyasa yoga?
What is your favorite environment for practicing Vinyasa yoga?
When you can't practice Vinyasa yoga, what's your favorite alternative?
When you hear the same thing from multiple people, you know you've found a resonant topic.
Add Facebook's Audience Interface to Your Toolkit
As you see, the power of Facebook's audience targeting interface is not limited to PPC advertisers. It's also useful for SEO and content marketers who want to prioritize their efforts based on the potential size of the audience. And now, it's part of your toolkit.
To make sure you're not overlooking other useful methods, check out our article on how to come up with content ideas.
---
Ty Martin
As Founder and CEO of Ad Bacon, Ty's mission is to help fellow digital marketers to work smarter, perform stronger, and start dinner earlier. Learn more about how to use detailed audience targeting to advertise on Facebook Ads with his new online tool, Audience Kitchen.